The following are brief overviews of some of the classes offered by Dick Wagner:
NOTE: PRICING SUBJECT TO CHANGE WITHOUT NOTICE- ALWAYS CALL FOR CURRENT PRICING!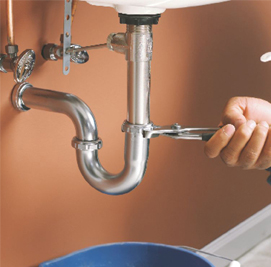 SOARING WITH EAGLES (specialized plumber course) $1995 per event (7 hours)
This course is usually presented on behalf of Restoration Contractors that want to invite Plumbers to the all-day event to create value and get relationships built or enhanced with Plumbers.
TECHNICIANS:
Developing a Positive Customer Relationship
How To Make the Best First Impression
Giving Your Customer the Illusion of Control
TECHNICIANS & SALES STAFF
What to Say—What NOT to Say
Up-selling Without Selling
SALES & MANAGEMENT

Reading and Qualifying the Customer
Improving Your Closing Ratio
Why Price Really Isn't Their Main Concern
RAMP IT UP NOW (3-day Commercial Marketing course) ($4,995 per company)* or $1995pp)
Click here to see class content
Social Media for Insurance Agents (6 hours) $1495 per event
Available exclusively to contractors to offer to insurance agents in their market. This is a hands-on program of why and how to use Social Media. (This class is for any insurance agent or agency).
Who should attend this 6-hour course?
Small business owners and managers
Those that want to improve their SEO ranking without paying an SEO company thousands of dollars per month
Those that want to get direct business from your Social Media accounts
Those who already have Social Media accounts but are struggling with the best way to use them for business
Learn:
Why and How to use LinkedIn, Facebook, Twitter, Pinterest, YouTube, Google Alerts, and Blogs to dramatically increase business opportunities.
You will learn the step – by – step process to effectively use these valuable tools! Several past attendees have generated almost immediate new business from the special tools and help they received from the class.
Getting Through The Gate – (4 hours) $495pp
This is a specialized sales & marketing course specifically aimed at helping marketers:
Get past the gatekeeper
Getting the appointments you want
How to build credibility and trust
What to say to reduce their feeling of Risk
Asking the right questions / getting the right answers
Learning the Pains of your prospects
How to utilize resource documents
Metaphorically Selling (Sales/Marketing) $495 per person). (3 hours)
This course is intended to help sales & marketing staff have a significantly better closing rate, by getting doors opened and objections eliminated.
Understanding how Words matter
How to make the selling words visual and graphics
Selling to Left brain or Right brain people styles
Find and overcome their "blind spot"
How to create effective metaphors for selling
Automatic Marketing Program (AMP) (via webinar – $199 for the 4 segments… 7-hour course)
The Automatic Marketing Program, (AMP) is a 20 step strategy to ensure you are maximizing every possibility to get more leads, more customers and more jobs. Here is a partial list of what is covered in great detail:
CRM Database Maintenance
Direct Mail
Text Message Marketing (SMS)
Quality Assurance Survey System
Active Referral System
Blog Posts
Social Media
Testimonials Collection and Presentation
All material is copyrighted and or registered. No courses can be copied, shared or presented without written permission. Sharing the material with those that have NOT attended my programs is prohibited.
Travel expenses will be added to the course fee.