SUCCESSFUL Marketing People Often Say The Wrong Thing!
How many times has your sales & marketing staff said:
"I just can't get to the right person…" or "She won't return my calls" or "I keep getting all these objections and don't have good answers" or "They keep saying our price is too high"
If these are the excuses you're getting, then you need to attend my "Keys to the Gate" class, which immediately follows the course on "Specialized Marketing to Commercial Property Owners." It is designed specifically so you can get more commercial losses and help ensure your survival in this rapidly changing insurance claims industry! For the entire 3-day program, be sure to check out the certification course: RestorationMarketingSpeciaalist(RMS)
Here are just a few of the valuable keys you will get from this class:
* Getting past the gatekeeper
* What to say to open the gate
* What NOT to say
* Using the RIGHT words
* Should you use Personal branding SUCCESS
* "Value-Added" is a gimmick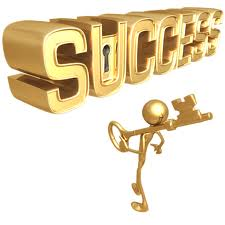 * How to bring value in advance!
* Relationships, Humor, Creativity
* Their Primary reason to "buy"
* A seriously under-used Sales Tool
Gary McCardel (McCardel Restoration) attended the class and had this to say: "…your class has given me a different perspective on everything. I'm more confident knowing the industry better, and this is helping me in interviews with the VPs and Claims Managers. Without the class information, I really feel I would have very few important business words to say to them. I am quickly gaining a lot of ground now with these commercial accounts that I was never able to get in to see."
———————————————————————————————————————–
Ben G – Sales for WaterOut Ft Wayne sent this email 10-17-2016
Dick,
Thank you for all the help over this past year and the PREP program in general.
It is safe to say that PREP will play a crucial role in the future growth of Water Out as a company moving forward. By December of this year, we will likely obtain or at the very least, come close to over 20,000,000 sqft of property under contract. With Chris's permission, feel free to use this email or story to communicate to any other potential clients about the success that can be obtained through your PREP program.
Best regards,
Ben
Water Out – Fort Wayne, IN
If you want to attend one of our RMS™  Marketing programs….                        call Dick Wagner
Dick Wagner is a Disaster Restoration and Commercial Marketing Consultant. 419-202-6745