PREP CERTIFICATION
A PREP (Priority Response Emergency Planning) certified company (or individual) is required to attend and participate in 24 hours (3 days) of intensive training. In addition, they must meet additional criteria to qualify for the PREP program.
Why Should I Choose a Professional PREP Certified Contractor?
Working with certified and licensed contractors is always a safe bet for a number of reasons. Contractors who have passed the PREP (Priority Response Emergency Planning) process have had formal training, and know the requirements for proper protocols and procedures to do the job correctly. This is even more assurance that they will respond in the appropriate manner to you urgent disaster. Without this certification, you could be dealing with contractors that don't have a positive work history, the right skills, and other critical attributes.
These are just some of the requirements to become certified. Both contractors and firms must be able to produce proper information, licenses, work histories, and other information before they can be considered for the process.
In order to be certified with PREP, contractors and firms must, in part:
Be Knowledgeable about Disaster Planning
Understand Commercial Building Construction
Attend and participate in 24 hours of training (Ramp It Up Now program)
Give Priority Response to PREP commercial clients
In order to be certified with PREP, contractors and firms must, in part:
Offer 24/7/365 Emergency Service
Offer a detailed Disaster Pre-Planning manual
Collect and maintain detailed information regarding client critical building functions
Provide access to Property Vault One © (cloud-based "filing cabinet" of the building using PREP
Provide on-going Pre-Disaster education and support as needed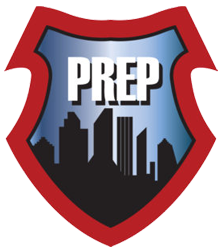 What This Means For You
Maintenance of your building is always important, but when you have a disaster event, such as a flood or fire, the need for high quality, exceptionally skilled repair personnel is even more pressing. Improper clean-up or restoration after a flood, for example, can lead to long term, expensive damage to your property that can sometimes exceed thousands of dollars, depending on the extent of the damage. Keep in mind that the initial damage itself isn't your total cost; you may also be looking at a devaluation of your property, damage to tools, equipment, products, and other material goods, as well as further damage to the structure that can occur as a result of wood rot, mold, and other concerns.
Essentially, a PREP-certified contractor should be able to provide you with a "sure bet," as opposed to the gamble that you take when you work with a contractor that has not met the standards for being certified. Just as you would only want to use a doctor or dentist that has met all the requirements of their profession before they work on you, equally, you want similar certification for the contractor providing services in your very valuable home. The right (truly skilled) contractor provides important services when you need them to keep both your family and your investment safe. The PREP process can help you to choose a contractor you trust. Just the ability to be able to reach them in the middle of the night – on a weekend – when no one else answers the phone is extremely valuable! Questions?  419-202-6745
To see a list of PREP Certified firms in the United States, please click here.