4 minute read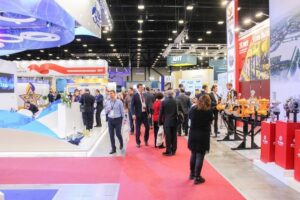 We've been asked a hundred times (probably more) by our clients if they should participate in a home show or a home and garden show at a local community event. The answer is "of course." But… if you are going to do it, be sure to do it the right way – with maximum impact.
MISTAKES
Several mistakes are often made – we see them at almost every show. Companies with their booth packed with every product they offer. Or, so crowded with displays they literally repel people because they're so confusing. Or, the table blocking the entrance into the booth – thus keeping people in the aisle. Or, someone "manning" the booth, sitting on a stool or chair, reading, knitting, focusing on their cell phone.

If I've described you, you are not alone. Very few home show or community trade show booth vendors present their booth or services properly. Most simply put a bunch of "stuff" in their booth along with a sign of their company.  Then they stand there hoping and praying someone will stop and talk (and even want to buy from them)!
If you plan on having a booth at one of these community-type events, here are some basic rules for making it worth your money and time:
Don't take a booth in the back corner away from the traffic
Don't overload your booth with "product"
Don't put a table across the front of your booth
Don't spend any money on worthless giveaway items
Don't stand (or sit) waiting for passersby to talk with you
Here are a few things you SHOULD DO:
Use a plush piece of carpet with a thick pad in your booth
Keep the booth open and inviting
Have a couple of chairs – for the visitor (NOT FOR YOU)
Bottled water is always a hit -and costs less than $0.15 per bottle
Individually wrapped candy tends to get people to stop
Develop a couple of powerful open-ended questions to ask everyone
ASK THEM if you can set an appointment with them
Have a "show special" or discount
Smile, engage people, nicely comment on their kids (or anything significant)
When giving away chachki-type items, be generous – freely and willingly give
Have a specific goal (number of sign-ups, number of appointments, etc.)
Bring them into the booth with a game – or putting green
Collect names or business cards for a modest drawing
Follow up with EVERY name and contact you got at the show
POSITIVE OUTCOME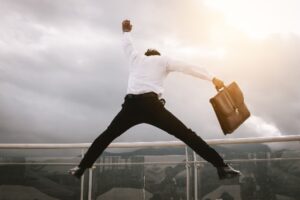 Clients that live by these "do's and don'ts" usually have a positive outcome. Sometimes it's simply to get visibility and exposure, and less about "selling something." Don't be afraid to give away -something to draw them in and get them to fill out an entry form. Those that actively engage with show attendees, as well as are friendly and sociable, almost always leave a positive impression on the community.
Remember, if you are worried about spending a few hundred (or even a thousand dollars) on the booth, you probably should pass. The cost of the booth space is only part of the cost. You need GOOD signage or a great simple-uncluttered backdrop. You need a couple of comfortable chairs, you need a "giveaway" item. Be prepared and do it right.  We don't sell anything for your booth – we simply have learned over the years what works and what to avoid!
Call me now:   Dick Wagner   419-202-6745
Nationally recognized coach, consultant, trainer, and speaker
Creator of the renowned PREP™ pre-disaster program
Copyright© 2022     AskDickWagner, LLC   All Rights Reserved