4 minute read
Everyone that has ever arranged for marketing training at their own facility knows the incredible value of personalized training. Any good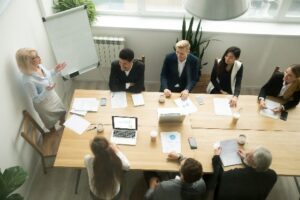 trainer tailors their class to fit that specific organization and incorporates that company's issues, concerns, and needs into the program.
The biggest advantage of on-site training is the location. With the training done on the company's premises, employees save valuable time, which otherwise would have been lost on commuting to another location for the trainer.
On-site training also allows the organization to be free to make last-minute changes and make additional changes to who might or might not be helpful to include in the training, for example, an operations manager who could share a few experiences with the class or an up-and-coming executive who might be willing to sit in the next available training program.
We are asked regularly (every month or two) to teach a three-day class on Marketing at the contractor's office. From our experience, marketers walk away with an entirely different and deeper understanding of the process they need to follow to be successful. And, you can have as many employees in the class as you want!
What you get is an intense, customized marketing training program for your organization that will improve the skills your people need to succeed. We teach marketing staff to close more deals. The Restoration Marketing Specialist™ class is by far the most popular, as it provides a solid foundation for your marketers to go into the marketplace and begin creating a portfolio of clients; those who will refer the restoration contractor when the policyholder or plumbing company has an issue.
When the loss is exceptionally large, there are many many resources and support companies and people that will respond immediately to help you make a large loss job go smoothly. Call me – I know people.
What most contractors don't realize is when you engage outside resources, in almost EVERY job, your scope will be more complete,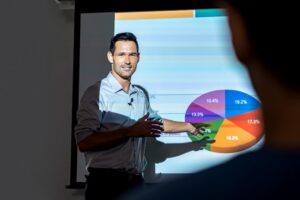 and accurate, and the amount will be significantly more. The fees (and/or equipment costs) associated with most of the outside resources are fully billable to the large loss, and you will make more money. Of the hundreds of large losses I've been involved in, every single one of those jobs resulted in billing an amount significantly more than the contractor's original scope/estimate!
For one recent job (June 2021) the contractor estimated the job to be about $75k, and when we got involved and brought in additional support staff and equipment, the paid invoice exceeded $135k.
Personalized, face-to-face training of your marketing staff always produces better results and is far more likely to help you retain your staff for the long term.  That's why we specialize in creating custom-tailored classroom learning experiences that use small group exercises, role-plays, and other interactive segments to drive observable and measurable changes in marketing behavior.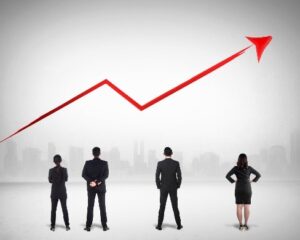 Our one-on-one phone coaching (available for an additional cost), will include creating and implementing a performance-based program for your marketing staff, so you have measurable results and accountability.
We understand that most owners and managers are good at certain areas within their company and the unique skills of a "marketing manager" are usually not part of their comfort zone or available time. We help you solve that!
You also get:
consistent messaging
convenience date and location
cost-effective pricing
boosts employee productivity
customized and tailored for your company
hands-on with role-playing
more staff can attend – less travel cost
Call me today, and let's discuss how CREST can help you and your company!  Call Dick Wagner at 419-202-6745 today.
By Dick Wagner, Nationally recognized marketing coach, consultant, and trainer.