5 minute read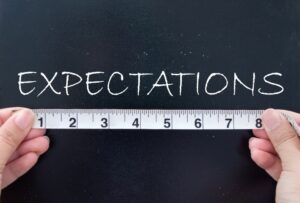 I'm asked often by business owners or GMs "what to expect from a restoration marketer?" It's a reasonable question to ponder, and even more, a reason to have good answers. Otherwise, you don't know how they are performing or if they're achieving all they can.
Below, are some KPIs that most of my clients work toward. Certainly, some markets dictate a slightly different approach and targets. The KPIs listed below work for 99% of my clients. These KPIs change when your marketer is selling a pre-disaster PREP™ program. For those numbers, please call me to discuss, since the numbers below are for those marketing to Insurance Agents, Plumbers, HVAC contractors, GCs, and even non-restoration Carpet Cleaners.
Key Performance Indicators
Tracking the number of visits, number of referrals, number of completed jobs, and a few others are crucial to measuring the success (or failure) of your marketing rep.
Things to measure:
# of completed face-to-face visits
# of breakfasts or lunches with clients
The budget maintained for the month
# of referrals (jobs sent to you)
# of Sales (jobs completed)
Closing ratio (# leads vs # sold)
The total dollar amount for the month
Amount of $$ paid out in referral fees
Amount of $$ spent on "gifts, freebies, meals, etc"
For most clients, we recommend the marketer visit at least 10 prospects or clients/per day (50 per week). Those should be actual face-to-face visits, and the marketer must have a legitimate reason for the visit. (Not "just to say Hi" or "to drop off donuts)!
The marketer should also be expected to have at least three client meals (breakfast or lunch) and two networking events once a month.
There also needs to be visible posted targets and goals (whiteboard in the back office) where expected visits, sales, and job sales amounts are tracked and listed.
REASONABLE EXPECTATIONS
I have clients that expect their marketer to bring in only $25,000 per month, and others that expect $75,000/per month. Recently, I worked with a marketer that was consistently producing over $ 4 million a year by herself, and other marketers in the same organization were selling $ 2 million a year.  This client hired us to do an on-site training class two separate times for his marketers.
Don't hesitate to call me if you have any questions!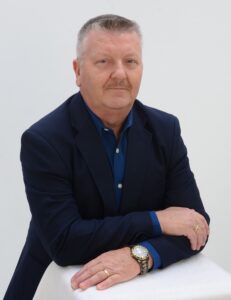 By Dick Wagner – Owner of AskDickWagner.com BLOG
Nationally recognized coach, consultant, trainer, and speaker
Co-Founder The CREST Network, LLC 
Creator of the renowned PREP™ pre-disaster program
Copyright© 2020     The CREST Network, LLC   All Rights Reserved