4 minute read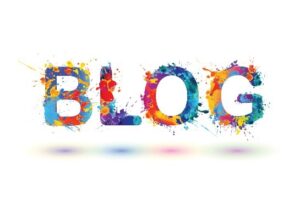 I often hear contractors telling me they are not writers – they can't do blog articles – they wouldn't know what to write about, etc. What I hear is excuses, excuses, and lots of poor reasons why they can't do it. The logic is as silly as saying "I don't know how to do a moisture map" or "I can't operate a water extraction truck" or "I know how to calculate the amount of equipment I need." Yet we do learn how.
And the good news I'll share below… you can hire people to write articles for you that can be exceptionally good quality.
CREDIBILITY
The social media and SEO experts all agree on why restoration contractors should blog. Specifically, it dramatically improves your organic (free) rankings on the search page. It provides valuable info to people when THEY want it. Blog articles significantly rachet up your credibility, believability, and the client's trust in you and your company.  You've heard the term "thought leader" and may think the term is reserved for particularly important people – and those people that are amazing writers. Not so. Anyone, including you, can be considered a thought leader!
BENEFITS
There are many other benefits that you realize as well. Not only will you be considered a thought leader, but people will consider you a top player in your field. They'll seek you out simply because you demonstrate knowledge and expertise. Writing and posting blog articles on your website, (and on other sites as a guest), also serves to significantly improve Google indexing of your site. (End up on the first page without paying!)
In simple terms, when you create a website and put info on it that's "all about you and your company," Google ranks it extremely low. Typically, once people get a website built, they put it on the web – and forget it. That's just a terrible waste of money and effort. Google wants to see fresh, new, updated, and relevant content – being constantly added. One blog article per week will significantly improve your page ranking and the number of people going to your website! One client I work with started posting blog articles and went from 20 people a month to 175 people a month in just 90 days! That's almost a 1,000 % increase! That's the real point of a website.
TOPICS
Here's a short and basic list of Blog topics to write about:
Carpet Cleaning Tips
How To Hire The Right Contractor
Way's To Minimize Water Damage
How To Remove Mold From The House
Critters and Wild Animals In My Home
Mold And The Dangers
Can My Personal Contents Be Restored?
Flooding In My House
Ask Your Contractor For Proof Of Insurance
Preventing Freeze Damage To My Pipes
Home Preparations For Hurricane Season
All Kinds Of Simple Checklists
The list is unlimited (you have a million topics)
GOOD NEWS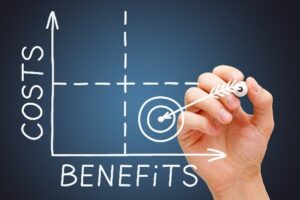 Let's talk about creating short articles (400 – 600 words). That many words will usually take up one and a half pages once you add a picture or graphic to the article. (You do need a picture in the blog post). If after all of this, you still can't imagine yourself writing an article, I will bet you'll be pleasantly surprised that there is someone within your company capable of writing. Seek them out. Offer to pay them an additional small fee for each article. The value (ROI) you get by having fresh and interesting blog posts on your website will be 100-fold!
If, after all that, you still can't find someone in your company to write for you, consider hiring "offshore" writers. A service that several of my clients have used is called Upwork – and they are usually in other countries, (often India) but with good English and grammar skills. The best part is all you need to provide is the topic, and they do the research and the writing. Because they are offshore, they charge very little. Typical 500-word articles are $15 – 20. You then own the article and can tweak it if you need to, to make it "your" article. Hopefully, you can see that an investment of around $15 per article will give you fresh content, elevate your credibility and get people heading to your website to learn more about how you can help them.
By Dick Wagner, Co-Founder The CREST Network, LLC       
Nationally recognized coach, consultant, trainer, and speaker
Copyright© 2022     AskDickWagner, LLC   All Rights Reserved