4 minute read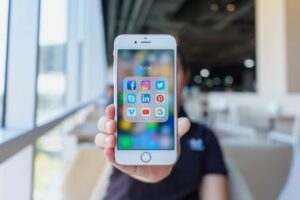 RAPIDLY CHANGING
The world of social media is changing so fast that it's more than a full-time job trying to stay up to date on just the five or six top social media platforms! You probably have already experienced almost daily changes and rules on Facebook, and Google continues to revise its rules for search engine optimization (SEO).
I'm going to address the single most valuable part of your own social media presence and exposure first (because most of you won't read much further)!
BLOGGING
First, we are assuming at this stage of your business world, you have a website. Second, we hope your web designer included a menu item for Blogging, and you have a few blog posts on there. And, most important: you must be blogging regularly (weekly or more often). Google and the other search engines want to see new, fresh, and relevant content (posts). This helps them be able to deliver the latest and most useful search results to that typing in search phrases or questions.
We could write ten chapters on how to write a blog article or post, but to be brief, it should never be plagiarized (copied or stolen) from another website! It must always be original content, even if you must hire an "off-shore" writer. Companies like UpWork will write an original, 500-word article for you for about $25. You may need to make minor edits, but if you aren't a writer, (we think you are), this gets it done at a reasonable cost. And the good news: one article a week means you are only investing about $100/month and that's way cheaper than pay-per-click ads.
CAUTION
Too many people think their articles, Facebook posts, and Tweets should be 'selling something!' Don't be SALESY! And, be sure that any soft-sell type post is never more than once for every 5 – 7 non-selling posts. When I am hired to help companies evaluate and improve their Social Media exposure and create a simple, inexpensive program or plan, the biggest argument we have is getting them to understand – people hate advertising – people hate self-promotion. Just don't fall victim to salesy posts.
OTHER PLATFORMS
This blog post is primarily about Blogging, (and I know you are already bored with reading), so I'm only going to touch on Facebook, Twitter, Pinterest, LinkedIn, and YouTube. Everything you write and post should be of interest to the audience you want to reach. Posting on Facebook and Twitter should see something from you daily. Posting on Pinterest is typically more of a weekly post, and LinkedIn is your personal resume' online and you should be on it every day! Including posting something (even one of your blog articles at least every 2 – 3 weeks minimum.
YouTube is the way 75% of viewers want to see content and good info, and we encourage you to create simple short videos (you can do this yourself), and it does not have to be production quality. People today – especially the millennials – prefer videos 89% over text. Simple how-to videos are extremely popular – and even more so if they are done in a humorous way.
THEY DON'T WANT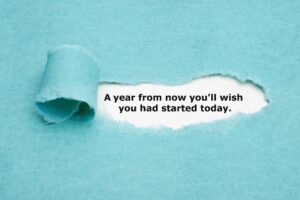 Since this article is for the disaster recovery industry and is about how "Contractors Take Advantage Of Social Media," I want to state what I hope is the obvious today: YOUR PROSPECTS AND CLIENTS DON'T CARE ABOUT WATER, FIRE, SMOKE, OR MOLD. Only one in 10,000 will read your posts at the same time they are having a disaster. It's about consistency, visibility, top-of-mind, and exposure, and it is best received and consumed when it is Edu-tainment (education and entertainment).
It's important that you know, and you require your marketers and sales staff to actively engage in their own, as well as your company's social media efforts!
Want to learn more?  Want to have your Social Media program evaluated and reviewed?  Want to step up your branding game? We can help.
Call me: Dick Wagner   419-202-6745
Dick Wagner, Nationally recognized Sales Coach, Consultant, Trainer, and Speaker
Co-Founder – The CREST Network, LLC 
Copyright© 2020     AskDickWagner, LLC     All Rights Reserved