5 minute read
Most of the marketing reps that I've worked with over the years have had the benefit of attending one of our 3-day intensive training programs. (RMS certification class). Additionally, most of them also enjoyed the opportunity to work with me every week (many of them for years) and many of them are still getting one-on-one coaching by phone and live webinars.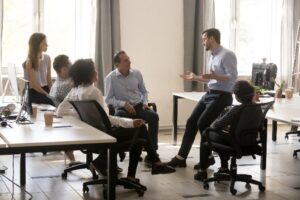 Marketer training for restoration reps is different than what most other marketers do. The "marketing" process in the restoration industry – for generating actual job opportunities – is more of a hybrid sales-marketing process, mostly performed in the field. They are tasked with calling on Insurance Agents, Plumbers, and Property Managers, and their goal is to develop a relationship with those people able to refer jobs to your company.
If the marketer is "selling" a PREP™ program (disaster preparedness plan) then the marketer is performing a process closer to the typical salesperson. They should be selling the value of being part of a pre-disaster program your company offers, and the hardest part of "selling" the plan is getting the client's signature on an Agreement.
The old days of "ABC" – Always Be Closing – simply don't work in this situation, and for that matter, don't work in our society in the 2020s and beyond. If you still want to use the ABCs, it's Always Be Cultivating. Marketers today don't need to "inform" the prospect about all the details of your services, and further, they just don't want to hear it. Today we have the internet, and amazing Google, Bing, DuckDuckGo, Yahoo, OneSearch, and others that give any prospect almost everything they need or want to know about your products and services.
The marketer's responsibility today is to create a relationship (prospects aren't looking for friends) that puts the marketer Top of Mind – for WHEN the clients need their services. It's about the marketers knowing the issues, headaches, and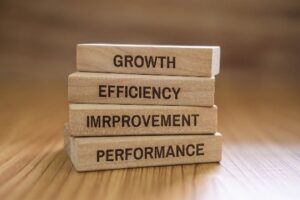 problems the client typically has, and making the client aware first – that the salesman understands the client's issues, and second – has a good solution to make their pain go away. Third, the salesman must regularly continue to be visible to the client, while at the same time bringing value and useful information, help, and ideas to the client.
According to Salesforce™, a prospect needs 8 or more "touches" (exposure to and awareness of) you, your company, and your services. There are other experts (Google) that believe it takes between 18 and 50 touches to get Top of Mind awareness! This means not only does the marketer need to be in touch with the prospect regularly but use all the other "touch" platforms available to him or her.
What are those other touches you ask???  Its interactions and exposure on:
Your Facebook business page
Other Facebook group pages you are part of
Twitter, including retweets
Instagram for a quick reminder and visibility
LinkedIn – where you can create amazing credibility and be seen as a thought leader
Blog posts on your company website (or your own website)
Guest Blog Posts on other Blog sites
I get a lot of raised eyebrows when I suggest Pinterest. Many people still think it's for recipes and wedding planning, or women's shoes. Don't be fooled! As of this writing, I have about 1400 monthly viewers of my boards! A couple of those boards are about marketing training for restoration reps!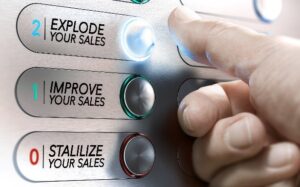 If you, as an owner are looking for Marketer Training For Restoration Reps, and don't have the time, or lack the skills or patience to train and coach your marketing staff, there is help.  I welcome your call:  419-202-6745
Salesforce, Google, OneSearch, Bing, Yahoo, DuckDuckGo are all registered trademarks of their respective companies.
Dick Wagner, Nationally recognized Sales Coach, Consultant, Trainer, and Speaker
Co-Founder – The CREST Network, LLC 
Copyright 2013-2023