3 minute read
In the restoration business, as in many service businesses, we rely on technicians and field staff to assist with the image and credibility of our company.  When they do it wrong, it can be devastating for our reputation and ultimate reviews. That translates into lost profit and maybe loss of our business.
HOW TO LEAVE MONEY ON THE TABLE
Show up late for your appointment
Poor or little communication
Failure to ask good questions
Not truly listening to their comments
Disrespecting their property
Don't walk on their lawn
Don't smoke on their property
CREATE A RAVING FAN
Ask for permission to park in the driveway
Ask for permission to bring in your tools
Ask which door to use
Wear clean uniforms
Always have an ID badge
Give them your business card
Use tarps, mats, and booties
Give them a refrigerator magnet with your info
WE LOSE CUSTOMERS BECAUSE
1% Die
3% Move away
13% Change interests or go to a competitor
14% Are dissatisfied with the products or service
69% Are upset with the treatment they received
 WHAT NOT TO SAY
Don't comment on personal items in the home
Never discuss politics or religion
Never make 'sexist' remarks (male or female)
Don't make comments about their "teenage daughter!"
 OK TO SAY
Talk about the weather
Compliment the flowers or landscaping
Ask them about any other concerns
Thank them for calling your company!
"Please" and "Thank you"
REMEMBER
Y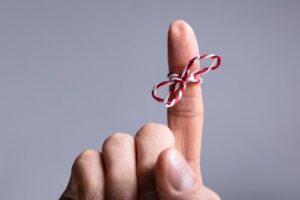 ou are an expert (but don't show off). Understand your customer WANTS your products and services, they need your solutions, and they want to do business with you. Every one of them wants to have a good business experience with you and your company, and silently hopes they can become raving fans.
Your failure to give the customer a wonderful experience means they will forget your company name (and yours) within three to six months or sooner.
Many of the above dos and don'ts also apply to your marketer going to their home. Marketers can kill an opportunity with one wrong action or word. They need similar training just like your techs!
Want to know more?  Call Dick Wagner at 419-202-6745.
Nationally recognized coach, consultant, trainer, and speaker
Creator of the renowned PREP™ pre-disaster program
Copyright© 2020-2022     AskDickWagner, LLC   All Rights Reserved