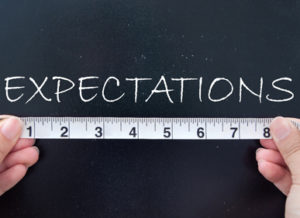 Setting sales and marketing expectations is crucial to your survival and success. Your marketing department must have measurable and enforceable expectations clearly established, so there is no confusion and everyone knows what the end results must be each month.  You have to hold them accountable.
Too often, management allows sales/marketing staff to dictate what will be accomplished in actual sales volume each month. Management often thinks "the marketers are out there in the trenches and know what the sales climate is like." Many times, the owners even let the sales and marketing staff establish what the marketer thinks is reasonable and doable. That could very well be a fatal mistake in management.
I have even seen owners that set requirements for how many visits are made on a daily route. The likely thought process is: "keep them busy – keep them in front of many prospects, and that will alone generate sales." Calling on twenty agents on a daily route is like throwing jelly at the wall to see how much sticks. I often describe in my sales classes the following: "go to the duck hunting area with your shotgun, put on a blindfold, listen for the ducks overhead, and when you hear them, raise the gun and pull the trigger." There is always a slight chance you will hit a duck, but it's very slim. That is NOT an effective way to duck hunt.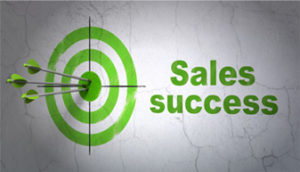 An owner, manager, or even your sales consultant should participate in setting the expectations, so the sales staff has a goal, and a target, and knows what he/she must achieve that month! Certainly, establishing a certain number or stops or visits is important, but unless they are asking the right questions, (asking for the prospect's business), it's just a waste of time.
In the past several years I have worked with many sales departments, helping to identify (with a specific process)which prospects should be visited, what should be said, and how often that should happen. Once the A, B, and C prospects were determined, we relegated the C's to the back burner and stopped calling on them. The most common numbers for most companies are as follows: 250 prospects on a monthly route, 200 of them are "C's" and we stopped calling on them. The amazing part is there was NO LOST BUSINESS! Sales did not drop. In fact, by giving more attention to the A's and B's, sales went up.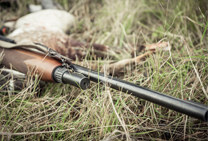 Every owner or sales manager should be actively involved in the sales and marketing process. Otherwise, they are entrusting the future of their business to marketing and sales staff that don't have to worry about payroll, rent, utilities, and other AP. They may mean well, and they may really "care," but they don't care about that burden. Bottom line: if you as the owner or GM are too busy with the production or even "on a truck," you need to engage a sales coach to take over the responsibility of holding your sales and marketing people accountable to the key performance measures required to maintain a successful and profitable business.
Author: Dick Wagner, Sales & Marketing Coach, Consultant, and Maven