4 minute read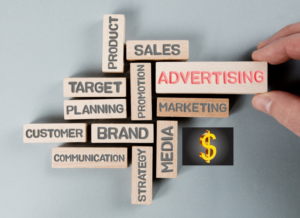 Only twenty years ago we used to say that about the Yellow Pages! In our case, the business was in a small (20,000 pop) mid-western community with the bigger cities 45 minutes east and west of us. We had to buy YP ads in 7 different phone books to get exposure to all the markets we wanted. That YP invoice was a lot of dollars – it sucked.
Even more aggravating… when we asked the callers how they heard about us, they would say "the radio," or sometimes "the TV." They also would claim they learned about us from the newspaper or Penny Saver booklet.  Very annoying, and wrong. We only put ads on the yellow pages!
THE INTERNET
We certainly don't have phone books (or yellow pages) anymore, but we do have to be savvy and thoughtful about how we promote our services on Social Media. It continues to change almost daily, but right now we are expected to be present and active on:
Facebook
Instagram
Twitter
Pinterest
LinkedIn
Yelp
You Tube
Better Business Bureau
Google My Business
Yellow Pages – internet-based
Trip Advisor (food & travel)
New in 2020:
NIGHTMARE
Today there are dozens of Social Media "platforms" that we need to seriously consider. If you are in the disaster restoration or roofing business (or other home services industry), it's almost imperative that you consider actively participating on several of the above-listed platforms. According to Pew Research, 69% of American adults use Facebook.  On Twitter, there are 36 million daily U.S. users that are monetized!
So, when I say, "social media sucks," it's purely from a cost and time perspective. To adequately have the visibility, exposure, and engagement you need for your business, it takes hundreds (thousands) of dollars and for larger restoration companies, it almost requires a full-time dedicated social media expert on staff. (Yes, you can contract with a so-called "guru" company – but rarely do those people have a clue about your business or your industry!)
IT GETS WORSE (SORT OF)
Since Google, and other search platforms have refined their search engines, being on the first page (or even the second or third page) takes a LOT of SEO skills. I'm certainly not suggesting you spend a lot of money hiring an SEO company because most of them charge hundreds (and most of them thousands) monthly to get you on the top of the first search page.
One of the easiest and cheapest ways to get good organic exposure (free) for your website is to publish a Blog article (in a blog section of your website) about relevant topics that your customers and prospects are interested in.
BLOGS ARE VITAL
Blog articles drive traffic to your website. More than any other thing you can do for your website, blogging will dramatically improve your SEO and SERP. Further, it also goes the extra step of positioning your brand – and you – as an expert and thought leader. Even better, it can significantly improve customer relationships.
A quality blog post can attract new clients and create a feeling of trust amongst your prospects. Using the right format, with the right blog title, and blog articles (even those of only 400 -500 words) enables Google, Bing, Edge, Yahoo, AOL, Ask.com, Excite, DuckDuckGo, and Lycos to find and offer your website to the public.
So, we all agree, Social Media Sucks, but has become a necessary evil for our business, just like the Yellow Pages did 20 years ago!
Want to talk about it?    Call me now:   Dick Wagner   419-202-6745
Nationally recognized coach, consultant, trainer, and speaker
Creator of the renowned PREP™ pre-disaster program
Copyright© 2020-2022    AskDickWagner, LLC   All Rights Reserved